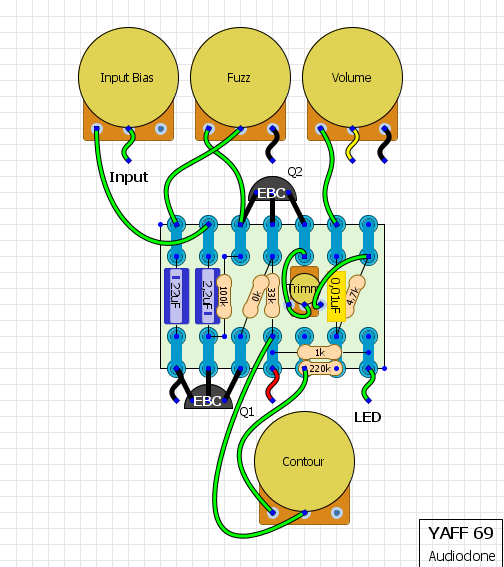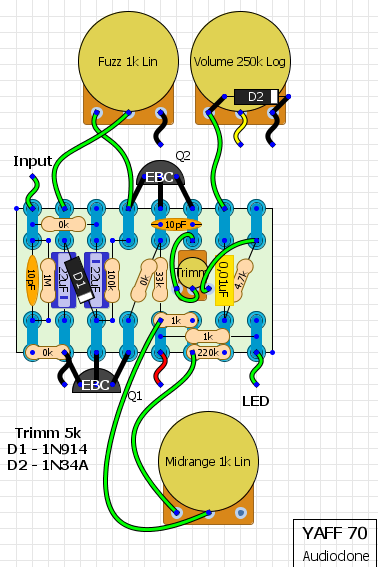 I'm not sure about 69. In GGG project files we see 0,1uF cap, while in most (all) of YAFF's I've seen there is 0,01uF. Also I've changed 1k resistor in line with Q2 bias knob to 4,7k as this is what works better to me. Have a look and tell me what you think. Trimm is 10k, Fuzz Control 1k Lin, Input Bias 50k llinear, Contour 1k linear, Vol 500k log.
As per 70 – again, confusion starts!
Electrolytic from base of Q1 should be 2,2uF in all FF clones, and here is – according to GGG project files 22uF… So I'm asking WTF?
as per layout, 10pF/1M combo can be set under the board to save 2 tags