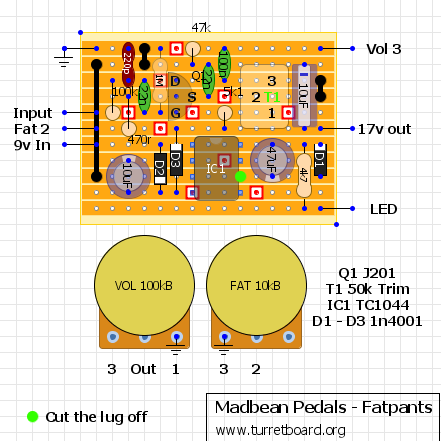 Yet another Ep-3 booster But with added control.
For details go to Brian's site
http://madbeanpedals.com/
I was in need of small vero layout for this one to build into another pedal I'm modifying, so I've made it. Layout is sized for Panasonic Stacked Metal Films, as well as 25v Philips axial, Sanyo radial Os-Con's and 1/2 resistors, as this is the thing I have and like to use.
I hope you like it
Thanks Brian for the ideas!